What is Tido?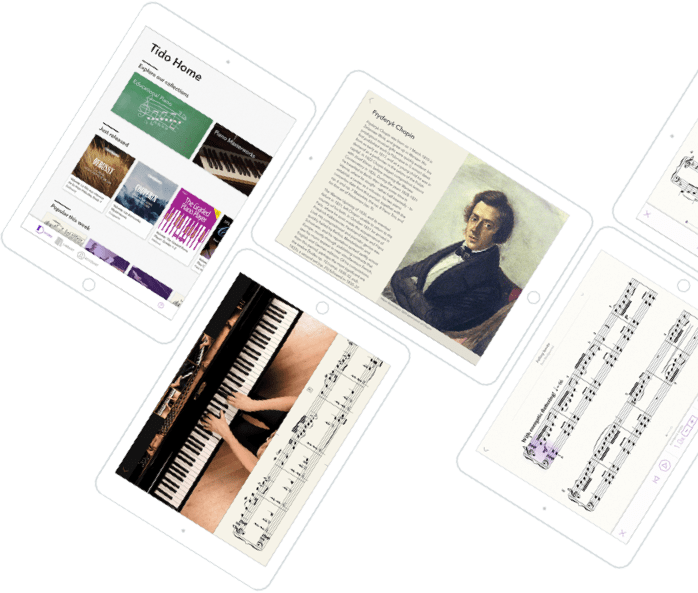 Tido Music is an inspirational resource and learning tool for pianists and singers of all abilities, available as an iPad app and on your desktop browser.
Whether you're a learner, a teacher, an amateur or an advanced performer, Tido Music will guide and inspire you.
Try free for 30 days. Just US$ 4.99 per month after that.
Cancel anytime during your trial and you won't be charged. We'll email you a reminder 3 days before your trial expires.
Your subscription gives you access to both our desktop site and iPad app.
pianovocalclassicalJazzpopularoriginal recordingssheet musiceasyintermediateadvanced
Watch the video